Never thought I'd love a #porsche #911 so much. #911GT3 #991 #trackcar #flat6 #exotic #exclusive #expensive #german #stuttgart #sexy #supercar #nyias #nyc #newyork #autoshow #newyorkautoshow #carshow #cars #love
2012 Porsche 911 Carrera S (Update)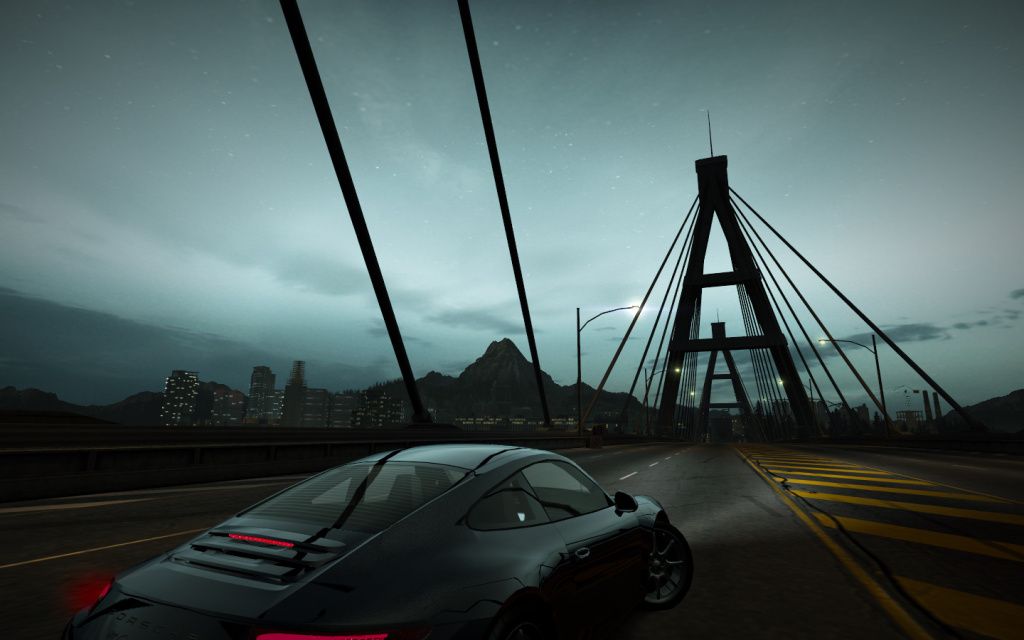 Not that the car has undergone an Update of any sort. I just wanted to drive the 911 as it was fresh from the car dealer instead of it being all flamboyant with its snowflakes and "HO HO HO" license plate and bodykits and whatnot. Don't think of it as a review. Think of it as something I did today that I want share with the community. I actually can't believe I went online today just to do this. As a Beamer fan, that's actually considered madness!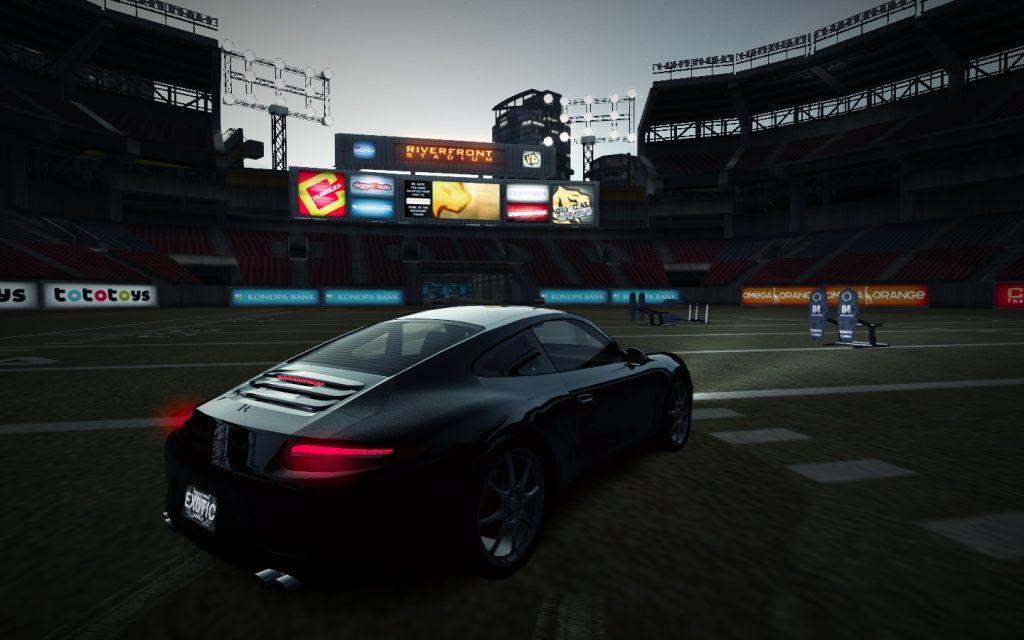 First off, there's looking at the car, and if you're a Clarkson, you'd just go, "It's the same thing as the last one." I disagree because this is the first 911 that actually doesn't really look like a 911. It looks totally different. The Body is a bit wider and some things have been moved into different places. It looks brilliant. Then, there's driving the thing and if you have one already, you know that this is actually quite good. I think so as well. So, let's picture it. You're at Petersburg Dam. The Loading Screen disappears and the word "READY" appears in bold cyan while you rev your Porsche to 7500 RPMs. 3…2…1…you hit the perfect Launch range…Go! You take off at cosmic nitrous speeds til you reach 180 in which the nitrous time finishes (if you have enough skill points
). You race through the track hitting at least 197 as you go. Then you hit the straights in which it takes quite a while to hit 216 MPH. Why? The 991 has 7-gears in its box and as we've seen before, the 7th gear sort of limits acceleration a bit. But still, you're gripping corners accurately chasing the tail of an M1 as you hit the bends. Then, that's where it happens. You reach an epiphany. You start the understand the feel of the car. You understand it's grip an how it manages to hug the road rather well. Then, *gasp*, wait! The M1 missed the apex of that corner. You have an opening! You take the lead! You cross the finish line! Yes! And, if you're a kid, you start gloating, "HAHAHAHAHA!! YOUR M1 IS RUBBISH!!!" Not hating on the M1 here. I'm just giving Porsche fans something to enjoy reading.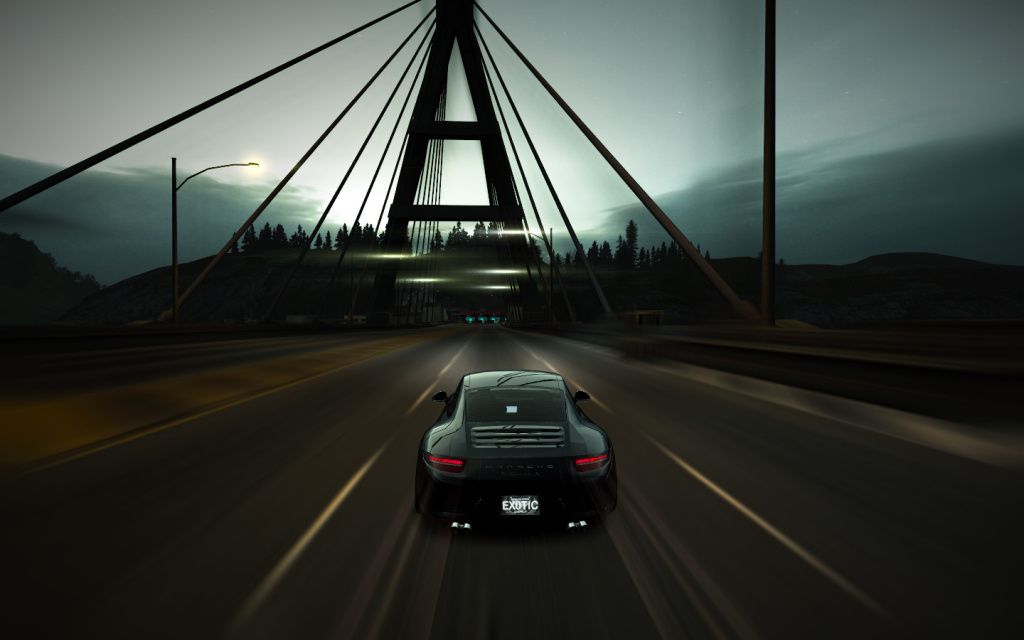 Now, picture yourself racing in this car at Station & Fisher. You enter the straights of Camden at the Shipyard. Oh look! There's a shortcut near that sharp bend. Now, the everyday racer might be thinking, "It's a shortcut, right? Why not just keep your hand on the up arrow key and just drive through there at top speed?" You enter the shortcut, start going airborne, but when you land, you end up facing the opposite direction, spinning round until you finally hit the wall with a sharp SLAM. This the 911s weakness: fishtailing. It happens anywhere, but especially when you're turning while landing a jump or if you've locked the steering too much, and it's what I hate most of all about this. On the 911 GT3 RS and the 911 GT2, it was fine because it wasn't that significant. It was like drifting and finding a balance to the thing. Here, on this car it's very significant, which is why whenever I'm racing against one of these at Station & Fisher, and they've spun out after the shortcut Jump, I just wave goodbye.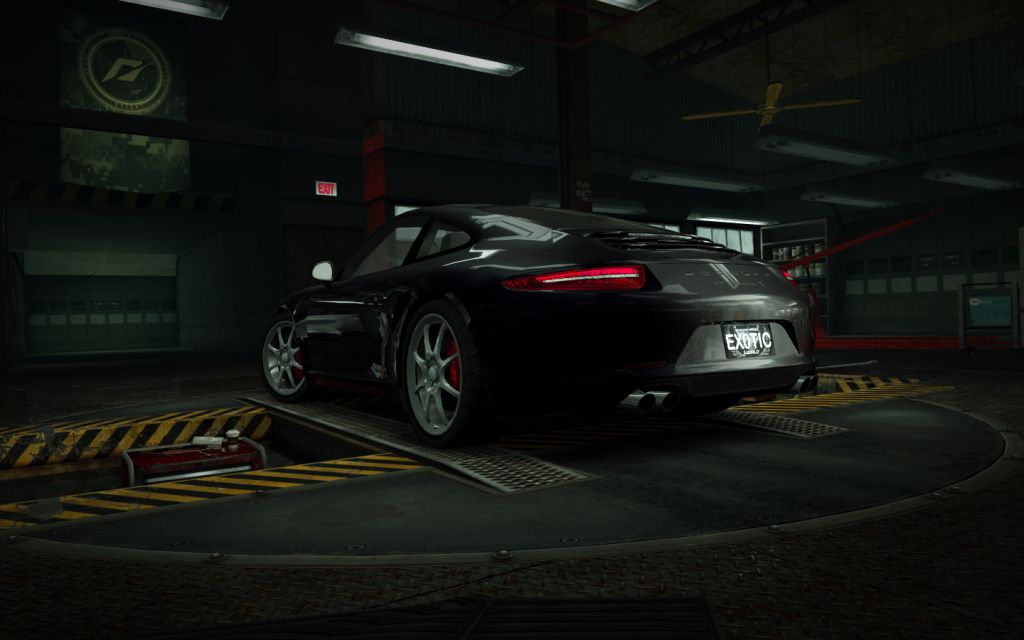 Now, picture yourself at some sort of Community Car Show with prizes at the Turnpike or Century Square and you show up in a nice clean Carrera S like the one I've made above this text. Then, you look to your left. Here is some kid with the same car as you, but with a bodykit on, crazy pink & blue vinyls, a contrasting orange window tint, stupid yellow & black rims, and an atrocious green GRIP neon glowing under the car. And, to make things more ironic, the license plate on his Carrera reads "ART ATTACK". What's artistic about that? That you can put vinyls on and make your Porsche look like an absolute mess? C'mon! Porsche are brilliant as they are. They're integrity should not be tampered with. Keep these cars as clean as possible. Put sensible custom rims on if you want to. Give it a pro License Plate like "EXOTIC" or "KING" or even "GT1" if you want to feel special. Give it a Level 1 lowering kit if you want, but don't lower it too much. Don't put any bodykits on it, don't put any neons on it, and don't put stupid vinyls on it, unless you know what you're doing. 911 Carrera S is a work of art, not a toy. If you want a toy, get an ELITE Viper and chase hackers down or whatever.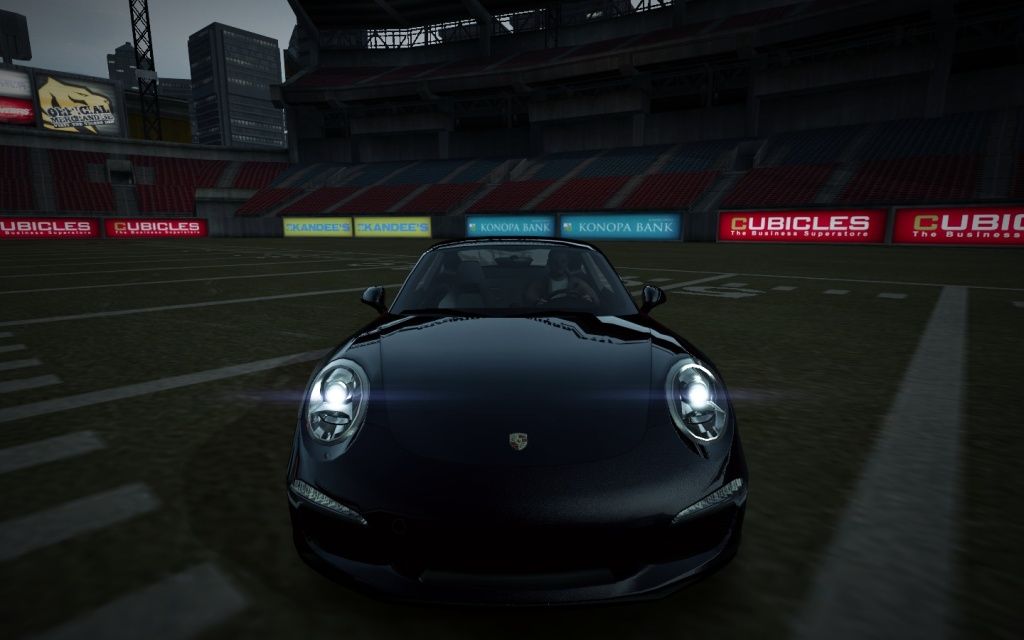 Then, there's the matter of its tuning, which is sort of strange. First off, it has cosmic nitrous which is ridiculous, but the 911 GT3 RS also has cosmic nitrous so that's expected. But, what really irritates me is, in the real world, this car has 400 horsepower and can do 188 MPH, yes? The Panamera Turbo has 500 horsepower and can hit the same top speed? Why on earth isn't the Panamera Turbo up there with this competing against Tier 3s? So, what we have here is an overpowered 911 and an extremely nerfed Panamera Turbo. I'd go with the 911 anyway. The Panamera is just a fat ugly elephant on steroids (not in this game apparently). Anyway, to sum things up, it's a great car. Not the car I would drive or race with every day due to its 7th gear bug and it's willingness to fishtail at almost every corner. But, it's good look at it, it's ok to drive, and it's right for those who just want to win races and such. Still, if I wanted a Porsche that delivers no such nonsense like this, I'd just get the GT2. It's crazy fast, but in the corners, it just gets on with it, leaving me to work my magic. I'm not gonna rate this. It's just what I did today.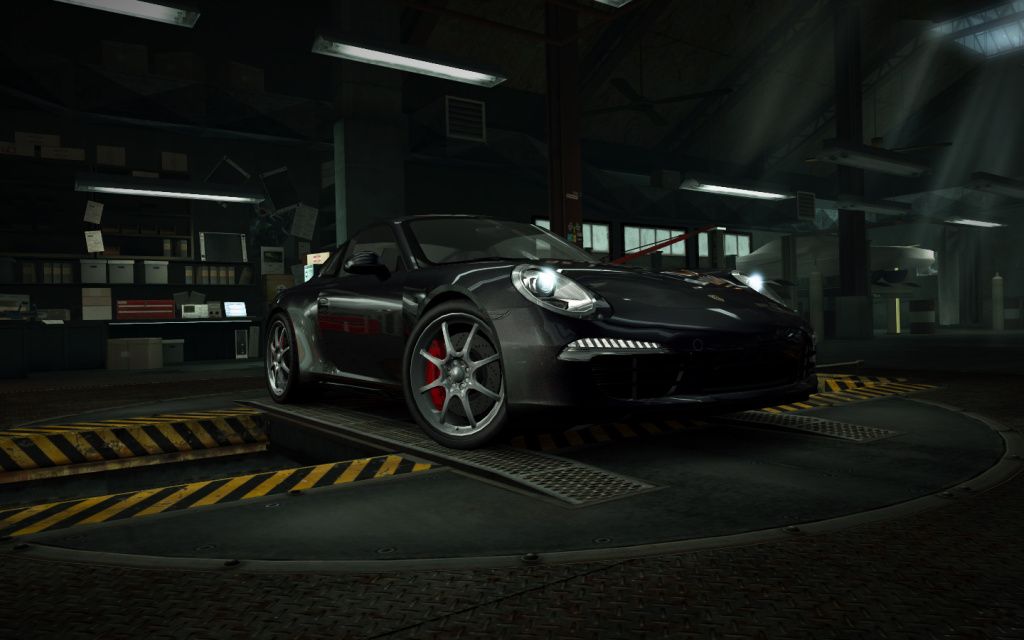 #TheTeenageTransporter